Learn exactly when to click to pass the hazard perception test
The UK Hazard Perception test is one of the trickiest parts of the theory test to pass. We've specially designed our practice hazard perception test system with this in mind, you'll be able to practice videos just like the real theory test, we'll show you exactly where you should've clicked after your attempt so you can learn how to spot and respond to hazards ready for the test.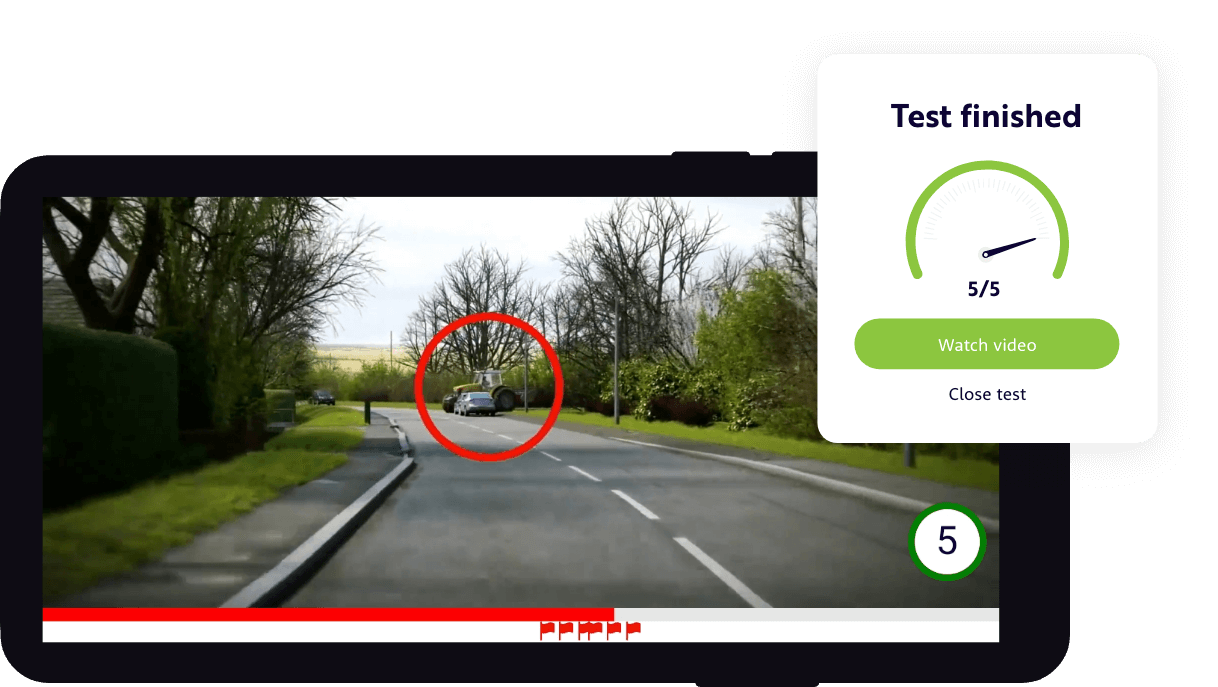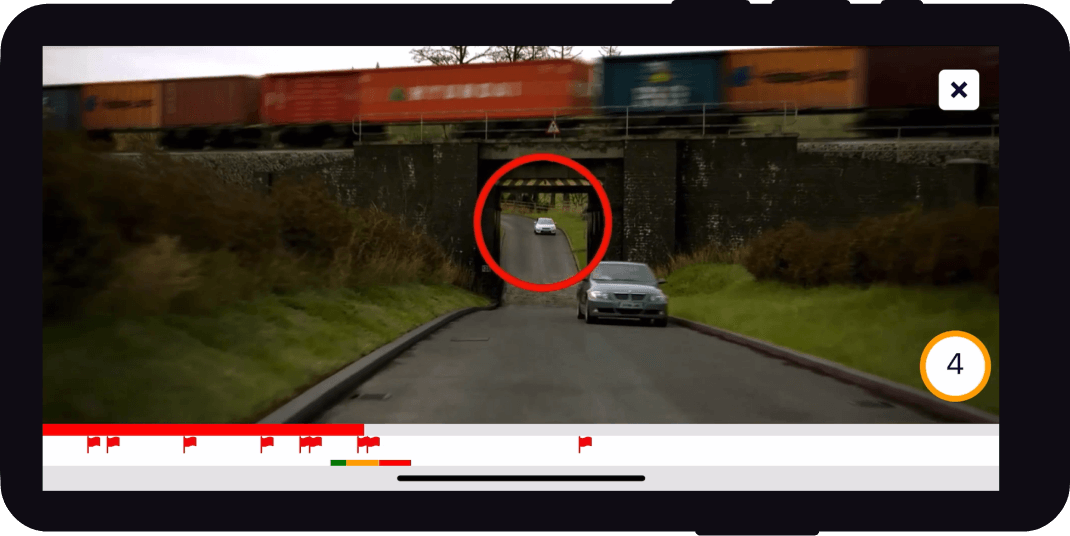 Unlimited mock hazard perception tests
Take an unlimited number of mock hazard perception tests that are just like the real test, at the end of each mock test you will be shown video by video feedback by our intelligent system showing exactly where you clicked and where you should've clicked to maximise your marks for each video as well as hints and tips from our theory test experts
Progress tracking
With video by video feedback and score tracking you can spot exactly which type of videos to focus your revision on so you're totally prepared for whatever situation the hazard perception test throws at you.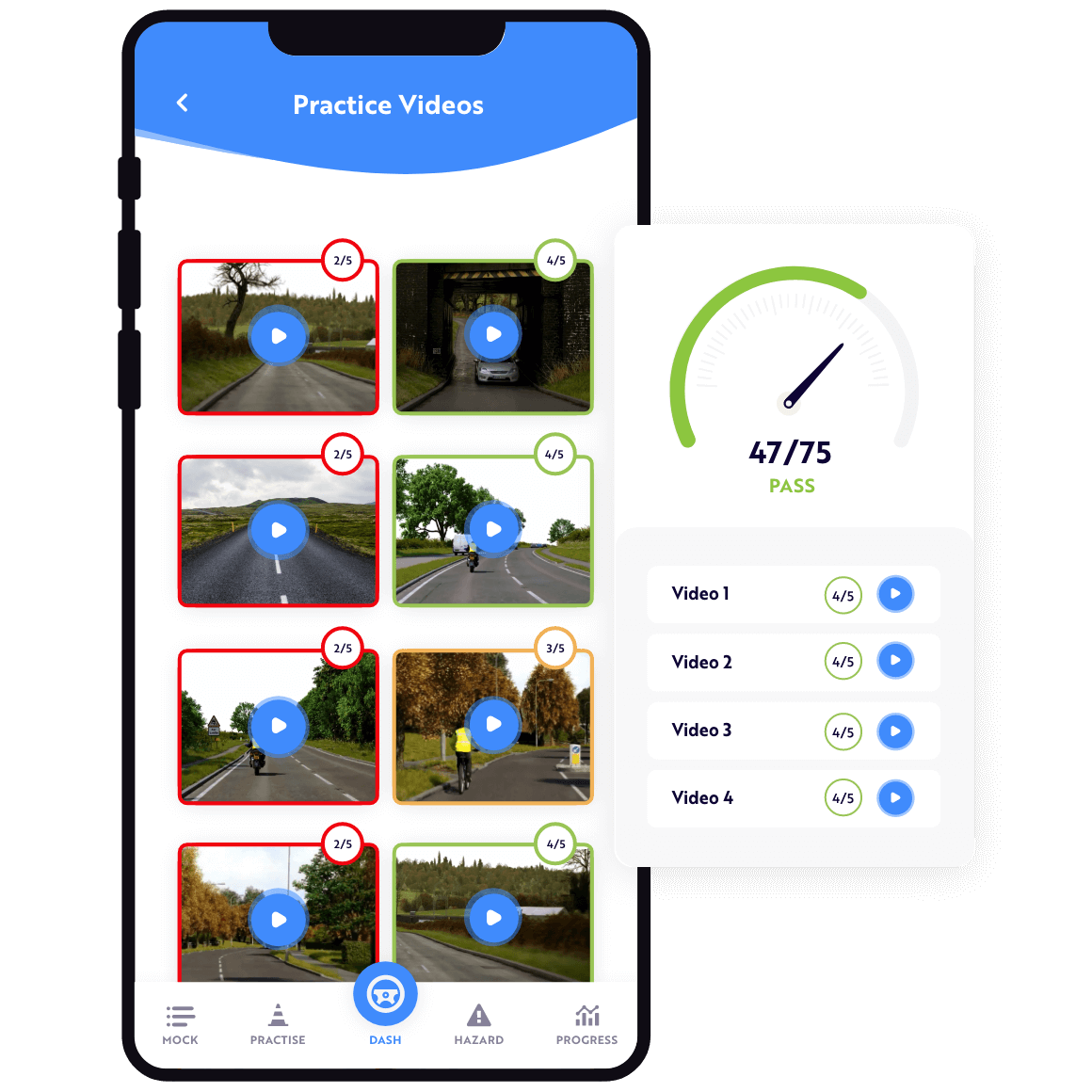 REMARKABLE
A very intelligent, thought-out strategy in all questions. with excellent graphics with-in the hazard perrception test.
Really good
Really good, shows you exactly where youve gone wrong ect on hazard perception loads of learning tools can't fault it.
This is amazing
This is an amazing app and makes anyone studying for their theory test confident that they're sure to pass. It provides a wide range of questions which sets you up for any questions they may ask and the hazard perception videos are awesome and help correct you when you have put a wrong awnser.
If you want to pass first time this is the place to be!
Spent about 2 hours a day using this, easy to use and very helpful app. The questions are very similar if not the exact same as the ones that were on my actual theory test! Hazard perception part is also very real and again some of the same videos came up on my test. I passed first time .
Very easy to use
The hazard perception videos are great and the program is helpful all the way through with tips and hints to guide you along the way. It's also great to be able to dip in and out of quick tests when you may not have much time. Thank you!
Theory Test Pass is brilliant
Theory test pass is a brilliant app.. its provides theory test questions and hazard perception test and highway code.. so everything you need is all in one app. Its very easy to use and very informative.. Would highly recommend 👌
Passed FIRST TIME
I passed my theory test first time because of this. It was really helpful in both the huge range of questions available to practice on and also the video test part of it practicing the hazard perception test. I was worried about that but on the real exam I scored really high because of the practice
5 stars!
Excellent – no reservations, I would recommend this company to anyone. It really help me to get to grips with the theory test and the hazard perception
Take a free hazard perception practice test now.
Sign up for a free trial today and check out our hazard perception practice clips